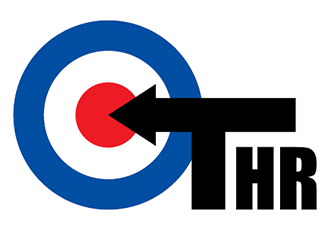 WELCOME TO TARGET HR
Target HR is a team of HR consultants and trainers providing outsourced Human Resources consultancy plus classroom and online training, to small and medium-sized businesses.
It may be a cliche, but it has never been more important for an organisation to get the best out of its number one asset, its people. Target HR are here to help you maximise the return on this substantial investment and improve the working lives of your team.
Our team of HR consultants has a wealth of experience and provides a personal and commercially driven service, taking the time to understand your organisation and its needs. So, whether you are a start-up business taking on your first member of staff or a larger employer looking for ongoing HR support, we have the knowledge and expertise to help.
So let us support you through the ups and downs of employing staff. Whether you need Employment Contracts, an Employee Handbook, HR project support, day-to-day HR advice, or training, we will be your virtual Human Resources and training department at a fraction of the cost of employing your own.
As a start we provide a no obligation free HR Health Check, so please get in touch.
Les, Luke and the team at Target have provided advice/support to our organisation on numerous occasions over many years, and are continually professional and helpful with any issues or projects we have. They are always happy to take the time while working with us, which is greatly appreciated when we want to ensure everything we're doing as an organisation is correct or within best practice. We would thoroughly recommend TargetHR.
The team at Target HR are beyond knowledgeable. They are reliable, flexible and quick! Add to this their friendly and approachable nature, I wouldn't hesitate to recommend them to anyone requiring solid and trustworth HR advice and support, they really understand people and HR law and governance. Each conversation with them is a learning opportunity. It's also worth mentioning that whatever you need, they have a template and guidance to go with it. Highly recommended team and business.
The team is always very supportive and helpful. We are using TargetHR services for a long time and we have never been disappointed with the professionalism, knowledge or response time. Highly recommend their services!
Target HR is a first-class business. They have guided us through the development of our HR strategy. As a start-up business, we needed to ensure we had an approach to HR that was fit for purpose. Luke Potton and his team have ensured we have started our company with no HR issues. Plus, they are always on hand for ongoing guidance. I would strongly recommend using them for any HR needs, whatever the size of your business. They are also great people to work with!
We've used Target HR for many years and are very happy with their service. Luke and Les have a friendly, informative and knowledgable approach to their work and dealing with clients.
I know I can always expect pragmatic and sensible advice from Les and his colleagues.
Thank you team at Target HR for all you have done for us. Being a business owner comes with challenges in all shapes and forms, especially in recent times! It is so refreshing to find such a personable and professional company to support us with their expertise. I could not be happier with the service, flexibility and value we have received so far and I am sure it will continue. All the best Greg
The team have been very supportive and helpful. IlTheir service has been great and they really do know their stuff. I would recommend Target HR to all my professional connections. Particularly impressed with Luke 🙂
Yvonne Whiteside
19/05/2022
Les and Luke offer a very professional and supportive service and would highly recommend them to any HR professional that requires that extra support from ranging from day to day HR transactional responsibilities or for that extra reassurance for compliance purposes. Thanks Target HR.
Paully Johnson
19/05/2022
Great reliable service, communication and speedy response times